You present a challenge,
we'll create a solution
As an independent full-service firm, we are better equipped to design a benefit program that achieves the goals you have for your business and for your employees.
We represent you.
Paradigm Benefits is skilled at providing services to corporations, partnerships and proprietorships as well as governmental entities and non-profit organizations. We perform a variety of consulting and administration assignments, including the design, installation and administration of Retirement Pension Plans, 401(k) Plans, Employee Benefit Plans, Actuarial Studies and Flexible Benefit (Cafeteria) Plans.
As an independent full service benefits consulting and administration firm, we are not affiliated with any insurance, investment or related benefits provider. Being independent allows us to explore a variety of investment companies, plans, concepts and funding methods. Our focus is always on you.
There's no substitute for experience.
Our team of consultants and retirement plan administration specialists have an average of 18 years of experience (and counting) – an experience level difficult to match in our industry.  We've developed strong relationships with equally experienced actuaries, attorneys, CPAs, and CLUs who share our focus.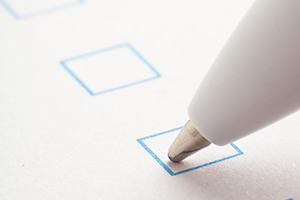 Quick facts
With an average of 18 years, Paradigm Benefits has one of the most experienced Administration Teams in the industry hard at work for you
Expect personalized and prompt service – No time spent on hold, you'll be connected with one point of contact for all of your questions
Hands-on assistance when you need it
Access to the top investment companies and a wide variety of investment plan options
Custom tailored plan design and implementation to meet your needs now, while anticipating your needs as your business grows
Competitive fees, backed by unmatched service